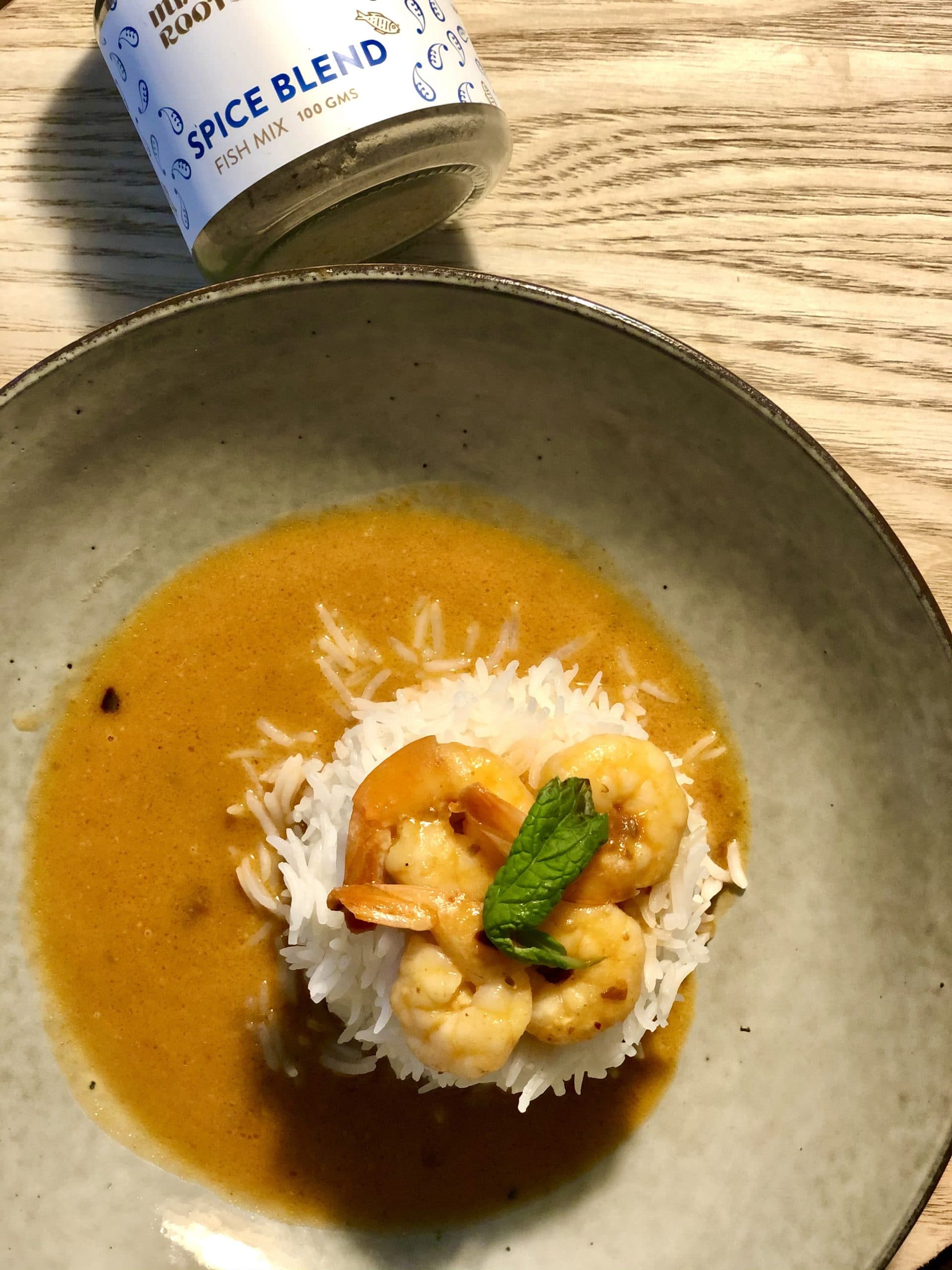 INGREDIENTS
Coconut Oil 1 tbsp
Fish Spice Blend 1 heaped tbsp
Canned chopped tomatoes 1/2 can (200 gms)
Coconut Cream 1 can (400 gms)
Prawns (or fish) 500 gms
COOKING METHOD
– Heat oil in a heavy bottomed pan.
– Once melted, add the spice blend and mix till fragrant – about a minute.
– Add the tomatoes and mix well to incorporate all the spices.
– Add the coconut cream and bring to a slow rolling boil.
– Put the prawns or fish and stir to heat through.
Serve with steamed basmati rice and spiced shredded cabbage (or other vegetables of choice).
Start to finish – 7 minutes!